About
Queen Bee Classics features exclusive designer Fashion Sets, visit web Home Sets, viagra buy Plus Sizes and more along with (Coming Soon) elegant accessories, find such as ladies' hat pins, brooches and inspirational art.  Coming Soon hand-designed head coverings and hats, including: prayer shawls, snoods, veils, full round lace head coverings, fan head coverings, hair wraps and evening hats.
Welcome to Queen Bee Classics. I hope you'll enjoy the sets and accessories I create.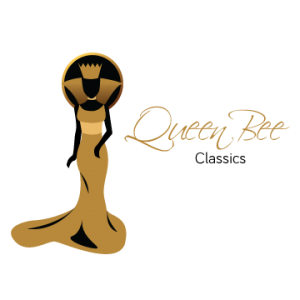 Terms of Service and Privacy Policy
We respect your online privacy and we are fully committed to safeguarding your online privacy. We never sell your personal information to third-parties.
Log Files
Like most standard websites, this website uses log files. These include: Internet Protocol addresses (IP addresses), browser type, Internet Service Provider (ISP), referring/exit pages, platform type, date/time stamp, and the number of clicks to analyze trends, administer the site, track user movement in the aggregate, and to gather broad demographic information for aggregate use. IP addresses, etc., are not linked to personally identifiable information.
Web Cookies
Web cookies (also known as HTTP cookies, or just cookies) are parcels of text that are sent by a server to a Web browser, and then sent back unchanged by the browser each time it accesses that server. In other words, a cookie is a piece of data stored on a user's computer that is tied to information about the user.
This website does use cookies. Additionally, some of the business partners (for example, advertisers) may use cookies as well. This site has no access to, or control of advertisers' web cookies.
If you wish to disable cookies, you may do so through your individual browser options. Please check your browser's help section for instructions on how to do this.
Children
Queen Bee Classics is a family friendly website however, we ask that if you are a minor please get permission from your parents. In addition, Queen Bee Classics does not knowingly collect personal information from anyone under the age of 13.
Links
This website contains links to other websites. Please be aware that Queen Bee Classics is not responsible for the privacy practices of other websites. We encourage you, when you leave this website, to read the privacy policy (or privacy statement) of each and every website you visit, as this particular privacy policy applies solely to this particular website.
Advertisers
Queen Bee Classics use outside advertising networks and companies in order to display ads on this site. These ads may contain cookies and/or web beacons in order to collect data in the ad serving process. These such cookies and/or web beacons are collected by the companies and/or advertising networks, themselves. we do not have any access to this information.
Security
Queen Bee Classics may use the services of Paypal, Skill, Intuit, Dwolla, Stripe, Authorize.net or another merchant for secure transactions. These companies use industry-standard encryption technologies when transferring and receiving user data. Queen Bee Classics will not be liable for any mishaps that may occur. We do not store credit card information in our systems. Personal information collected at the time of registration is never shared and is only accessible by an administrator. The only time information is shared is when a customer of company submits their contact information during distribution of their news release.
Contact Information
If you have any questions or suggestions regarding the privacy policy, please feel free to send a message.